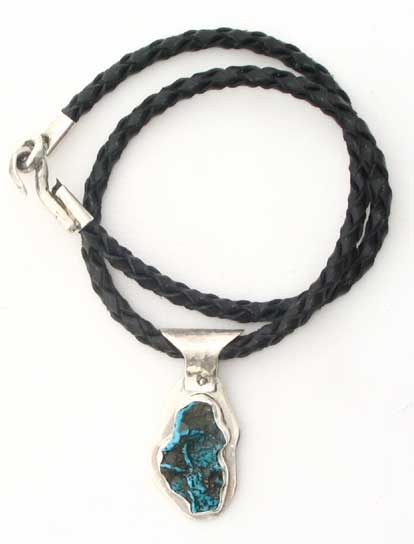 I began silversmithing in Arizona, home of the Native American craftsmen and my birthplace. I work in a small home shop specializing in custom jewelry. All of the stones used are natural and semi-precious, unless otherwise specified by the customer. My creations are hand fabricated by cutting, hammering and forming completely by hand.
I also incorporate the lost wax casting method, into my work, which has been in use for many thousands of years. The lost wax casting method utilizes jewelry sculptures hand carved in wax. The wax jewelry piece is then placed in a flask and molded by using a plaster substance. The wax jewelry is then placed in a kiln and heated until the wax is burned out. The hollow is then injected with molten silver or gold by centrifugal force.
All of my handcrafted work is hand polished, using no plating or lacquer of any kind.